Ecosystem services of exclosures in Ethiopia: Review
meseret Cheru

PhD fellow

Eyasu Elias

Associate professor, Addis Ababa University
Keywords:
Economic benefits, Ecosystem services, Exclosures
Abstract
Exclosures are areas that are closed-off from human and domestic animal disturbances to allow regenerating vegetation to reduce further land degradation and enhance rehabilitation. Exclosures have different ecosystem and economic benefits. The objectives of this systematic review were to appraise research findings and to summarize the most important literatures on the role of area exclosures for ecosystem services in Ethiopia. After several screening steps using inclusion and exclusion criteria, only 33 studies qualified for qualitative analysis. Different studies indicated that exclosures have ecological and economic importance for the area and local communities. The practice of area exclosures is becoming popular and about 7 Mha of the degraded area has been rehabilitated between the years 2011 and 2014. Moreover, a total of 15,404.6 ha of land have been established as area exclosure in different regions of the country from the year 2015-2019. A total of 1.4 Mha degraded lands were rehabilitated using area exclosures until 2019. Exclosures play vital role to restore native vegetation composition, richness, diversity, rehabilitation of degraded lands, reducing soil erosion, recharging ground water, increase soil and above ground biomass. In addition it provides considerable fodder access for livestocks and efficient to increase financial income for households.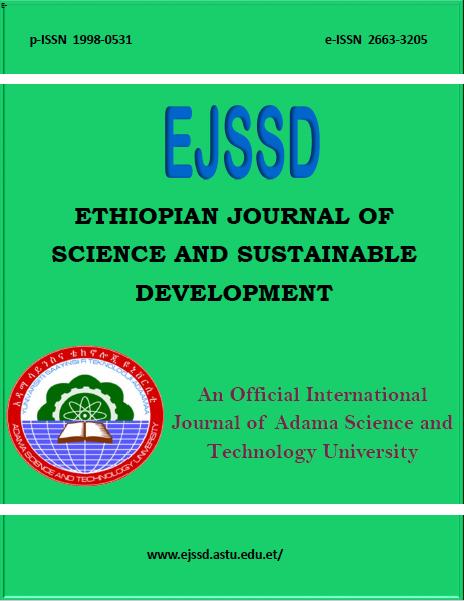 How to Cite
Cheru, meseret, & Elias, E. (2021). Ecosystem services of exclosures in Ethiopia: Review. Ethiopian Journal of Sciences and Sustainable Development, 8(2), 109-117. https://doi.org/10.20372/ejssdastu:v8.i2.2021.375
Copyright (c) 2021 Ethiopian Journal of Sciences and Sustainable Development
This work is licensed under a Creative Commons Attribution 4.0 International License.