Proceeding of the 2nd Deep Learning Indaba-X Ethiopia Conference 2021
Keywords:
Deep learning, Indaba, Ethiopia, Confrence
Abstract
The transformation of a nation can basically be achieved through the advancement of science and
technology. Ethiopia has long recognized the role of science and technology in bringing about sustainable
development. The country has envisioned transforming itself into a middle-income country in 2025. To this
end the country has exerted relentless efforts to materialize science and technology in the country. Thus, it
has made science and technology the pillar of its top priorities for transformation of the economy.
As one of the universities mandate to spearhead the transformation process, Adama Science and Technology
University (ASTU) is looking forward to excel in science and technology. Its goal is to develop highly
qualified, capable, competent, and innovative human resource in the field of science and technology so as
to transfer relevant scientific knowledge and skills required for nation building. The university also
committed to conduct need based problem solving researches for alleviating the problems of the region and
the country at large. To this end the university is working in collaboration with industries in its vicinity
whereby its staff members are contributing a great deal in alleviating problems. Moreover, ASTU has set
centers of excellence as a platform where academia can meet stakeholders.
ASTU's development into a full-fledged science and technology university has helped it to forge strong
linkage, cooperation, and partnership with various national and international universities, development
sectors, stake-holders, and relevant personalities. To showcase its all-round efforts, ASTU has organized
the 2nd Deep Learning Indaba-X Ethiopia Conference 2021 on "Strengthening Awareness and Application
of Machine Learning and Artificial Intelligence in Ethiopia". This is a broad agenda that is seen as a part
of the national plan of transformation of the country. Thus, this research confrence aims to further strengthen
the contribution of ASTU in development endeavours of the country at large.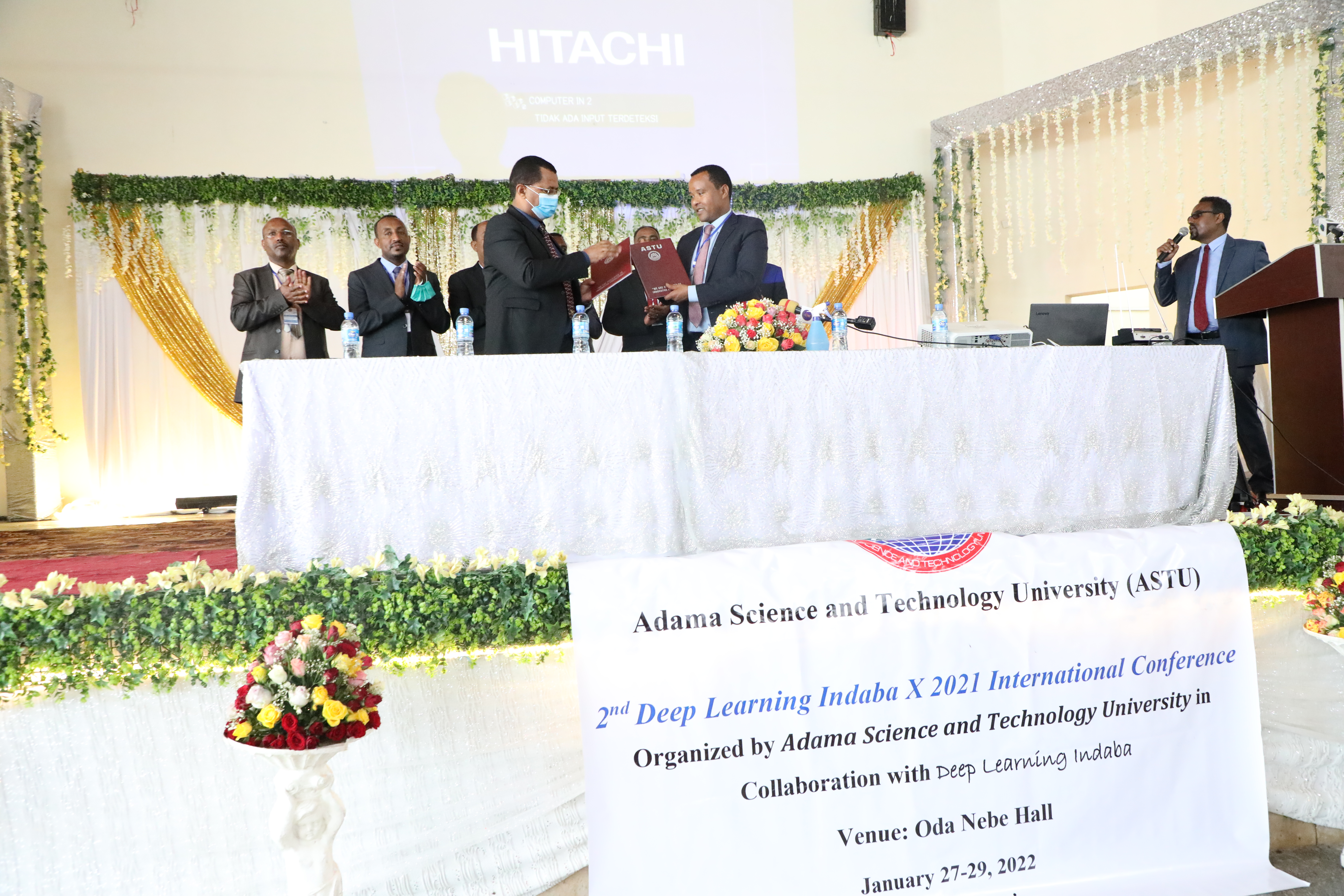 How to Cite
journal, ejssd. (2022). Proceeding of the 2nd Deep Learning Indaba-X Ethiopia Conference 2021. Ethiopian Journal of Science and Sustainable Development, 1-247. https://doi.org/10.20372/ejssdastu:v0.i0.2022.412
Copyright (c) 2022 Ethiopian Journal of Sciences and Sustainable Development
This work is licensed under a Creative Commons Attribution 4.0 International License.