Challenges and Solutions in Biogas Technology Adoption in Ethiopia: A Mini Review
Natei Ermias Benti

Wolaita Sodo University

Ashenafi Abebe Asfaw

Wolaita Sodo University
Keywords:
Adoption, Anaerobic digestion, Biogas technology, Renewable energy, Ethiopia
Abstract
Biogas is a gas that is produced when organic matter decomposes. Biogas produced by anaerobic digestion may be a viable energy source for rural Ethiopia. It is suitable for cooking as well as generating electricity. There are over 18,000 biogas digesters dispersed throughout Ethiopia, and despite the benefits of addressing energy-related issues like environmental and energy scarcity, the country's use of biogas is not rising dramatically. This article provides an overview of biogas technology in Ethiopia and discusses the obstacles and opportunities associated with its expansion. High initial investment costs for digesters, a lack of biogas substrates, a lack of biogas research, a failure of the biogas pilot phase, a lack of public awareness campaigns, insufficient construction and maintenance expertise, low biogas technology efficiency, minimal biogas application, and a lack of appropriate bio-slurry management were identified as barriers to biogas technology expansion in the country. It was stressed that biogas plants installed throughout the country, particularly in rural areas, should be sized appropriately for the substrate available. Furthermore, the calorific value of biogas should be increased in order for it to be used to power generator sets and internal combustion engines.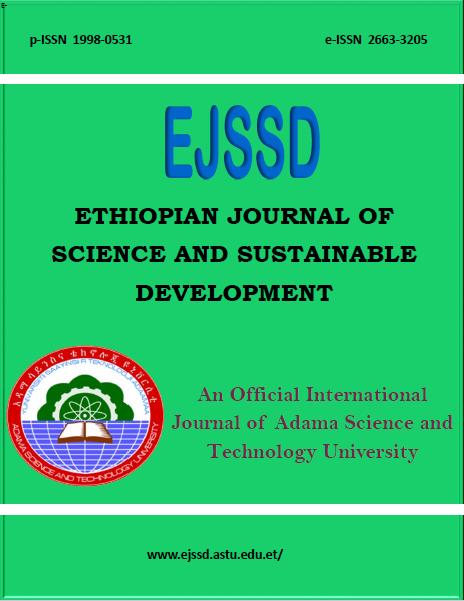 How to Cite
Benti, N., & Asfaw, A. (2022). Challenges and Solutions in Biogas Technology Adoption in Ethiopia: A Mini Review. Ethiopian Journal of Science and Sustainable Development, 9(2), 78-95. https://doi.org/10.20372/ejssdastu:v9.i2.2022.484
Copyright (c) 2022 Ethiopian Journal of Sciences and Sustainable Development
This work is licensed under a Creative Commons Attribution 4.0 International License.