Investigation of Laser Surface Treatment on the Microstructure and Mechanical Properties of AlSiMn Alloy
Laser surface modiffication
Moera Gutu

Habtamu Beri Tufa
Keywords:
Mechanical property; Laser remelting; Aluminum; Silicon
Abstract
This work investigates high-temperature properties of AlSiMn alloy after laser remelting by continuous mode CO2 laser energy. Substrate materials were prepared after solutionized heat- treated at 510oC for 5 h followed by artificially aged at 160oC for six hours. The result of the finding showed high improvement in mechanical properties by 80% of heat-treated samples. The formation of fine dendrite microstructure, rode like larger secondary dendrite and sound metallurgical bonded morphology played a great role. The maximum laser modified thickness of 2.23 mm was achieved.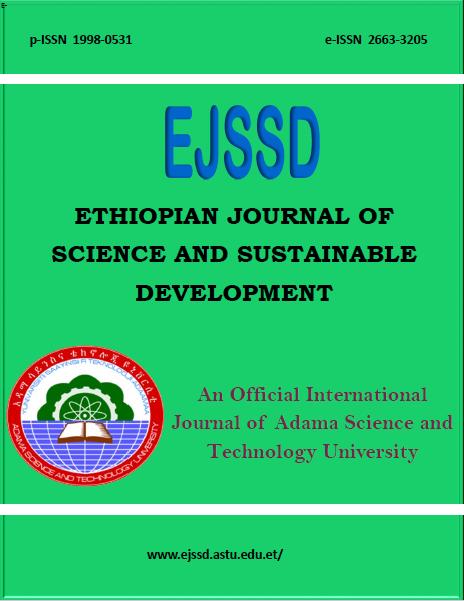 How to Cite
Gutu, M., & Tufa, H. (2020). Investigation of Laser Surface Treatment on the Microstructure and Mechanical Properties of AlSiMn Alloy. Ethiopian Journal of Sciences and Sustainable Development, 7(1), 35-43. https://doi.org/10.20372/ejssdastu:v7.i1.2020.134
Copyright (c) 2020 Ethiopian Journal of Sciences and Sustainable Development
This work is licensed under a Creative Commons Attribution 4.0 International License.