Development in the Synthesis, Topoisomerase I inhibitor and Cytototoxic Properties of Indenoisoquinoline and Its Analogs: Review
Digafie Zeleke

Adama Science and Technology University

Ayana Melaku Yadessa

Department of Chemistry, School of Applied Natural Sciences, Adama Science and Technology University, Ethiopia; Email: yadessamelaku2010@gmail.com
Keywords:
Indenoisoquinolinediones, Cytotoxic, Antitumor
Abstract
Indenoisoquinolinediones are a class of non-camptothecin topoisomerase I poisons that display marked cytotoxic and potent antitumor properties. Currently three indenoisoquinoline derivatives LMP400 (indotecan, NSC724998), LMP776 (indimitecan, NSC725776) and LMP744 (MJ-III-65, NSC706744) have been poised for Phase 2 clinical trials. In the last two decades, various synthetic methodologies for the syntethesis of indenoisoquinolines and its analogs have been developed. These compounds are of great research significance owing to their novel structures and broad biological activities including antitumor, cytotoxic and topomerase I inhibitory properties. Thus, this review addresses some of the most important indenoisoquinolines synthesis methodologies and their cytotoxicity, antitumor properties and topomerase I inhibitory efficacy during the period 2015-2020. The ample synthetic methodologies reviwed herein along with the bioactivities of these compounds might serve as a nice refence to facilitate future research.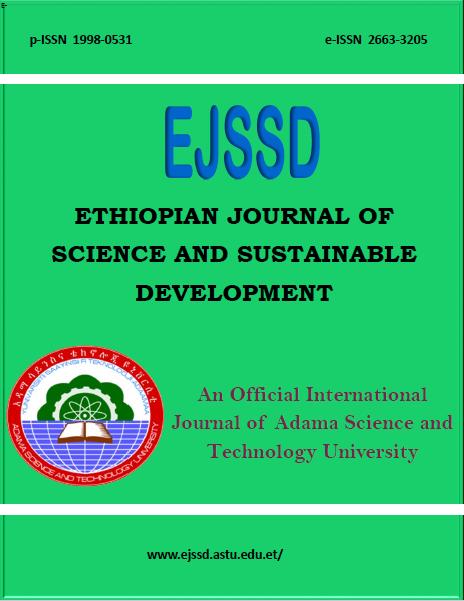 How to Cite
Zeleke, D., & Yadessa, A. (2021). Development in the Synthesis, Topoisomerase I inhibitor and Cytototoxic Properties of Indenoisoquinoline and Its Analogs: Review. Ethiopian Journal of Sciences and Sustainable Development, 8(1), 73-93. https://doi.org/10.20372/ejssdastu:v8.i1.2021.314
Copyright (c) 2021 Ethiopian Journal of Sciences and Sustainable Development
This work is licensed under a Creative Commons Attribution 4.0 International License.